Pistachios ~ Introduction
Are Pistachios Good For You?
Apart from being a quick, easy and delicious snack, they are a great source of nutrition and very valuable for your health.
The kernels are a rich source of carotenes, Vit E, B-complex, minerals such as potassium, iron. Just to name a few.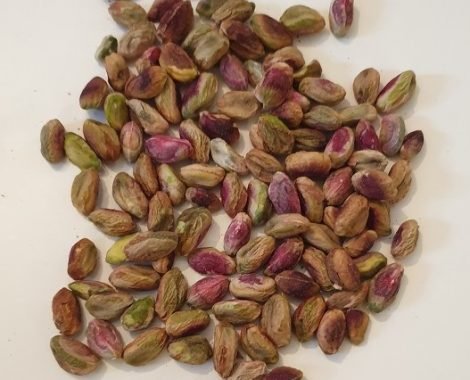 We provide all types of kernels. We offer (with skin)  grades A and B and (without skin) grades A-B-C and D.
At Present we only provide these delicious nuts and kernels for the wholesale market. However, we are working hard to add this wonderful product to our store.

For inquiries please contact us at info@zoeticltd.co.uk.